Refurbished PCs By Apex.
Same Warranty. Same Service. Epic PC.
Save 10% With Code Flash15 For A Limited Time!
All Apex Refurbished Builds Use Brand New Parts Except For Their Motherboard, CPU, and GPU. As Such, The PC Will Arrive Appearing Identical To A Brand New Gaming PC. No Dust or Dings!
Apex Gaming PCs Uses Standard Photographs For All Apex Builds Due To All Externally Facing Parts (Excluding The GPU & Motherboard) Being Brand New. PC Appearance Will Vary Based On Options.
All Refurbished Builds Are Priced Using Only Used Motherboards, CPUs and GPUs. All Remaining Hardware Is New. Customers Save Roughly $300-$500 Over New PC Prices.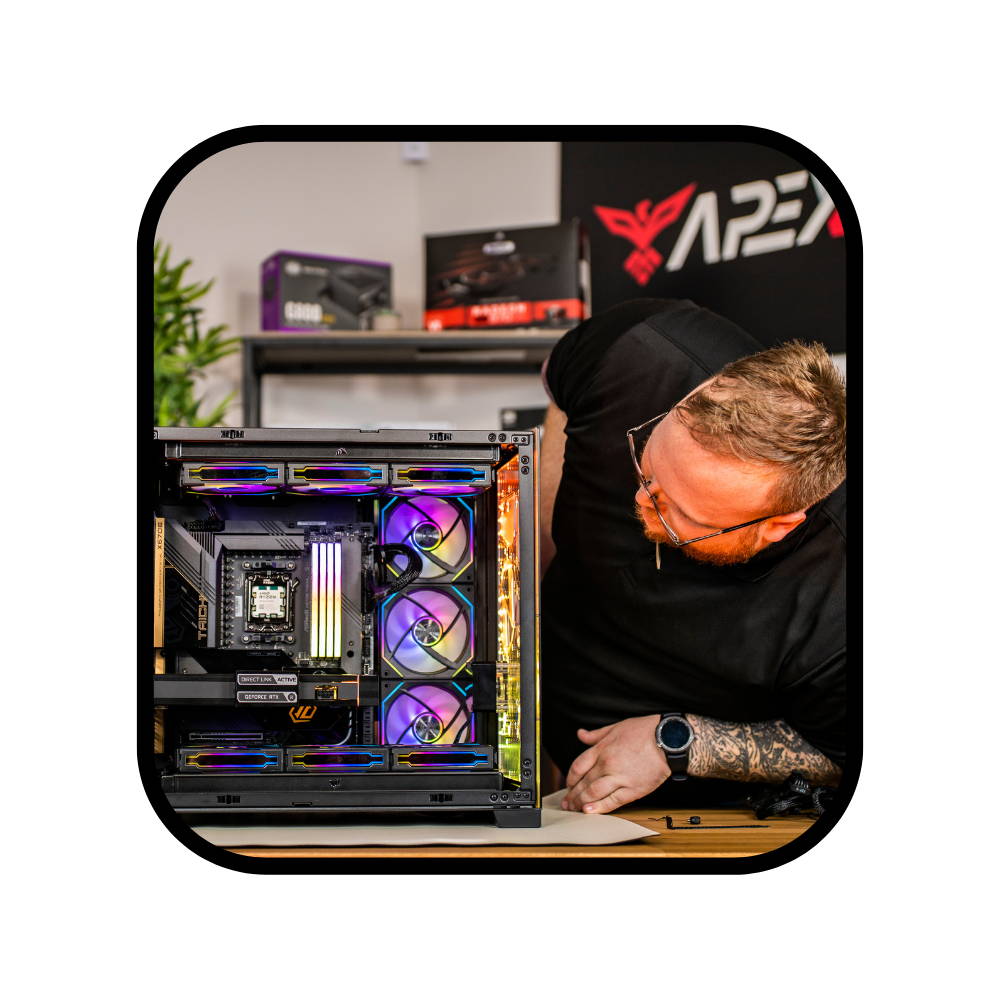 Apex Refurbished Build Details

All Apex Refurbished builds are refurbished by Apex Gaming PCs, and are composed of both new and used parts. All parts are tested to ensure 100% of their new performance. If a part is found to be operating below 100%, it will be replaced by a comparable brand new part.